Horsham Downs School is an Enviroschool !
Enviroschools aim: to foster a generation of people who instinctively think and act sustainably
Enviroschools is a kaupapa
The Enviroschools kaupapa (approach or philosophy) is about creating a healthy, peaceful and sustainable world through facilitating action-learning; where inter-generations of people work with and learn from nature. It weaves in Māori perspectives, combining traditional wisdoms with new understandings. Importantly, our kaupapa reminds us to be in connection: to love, care for and respect ourselves, each other and our planet.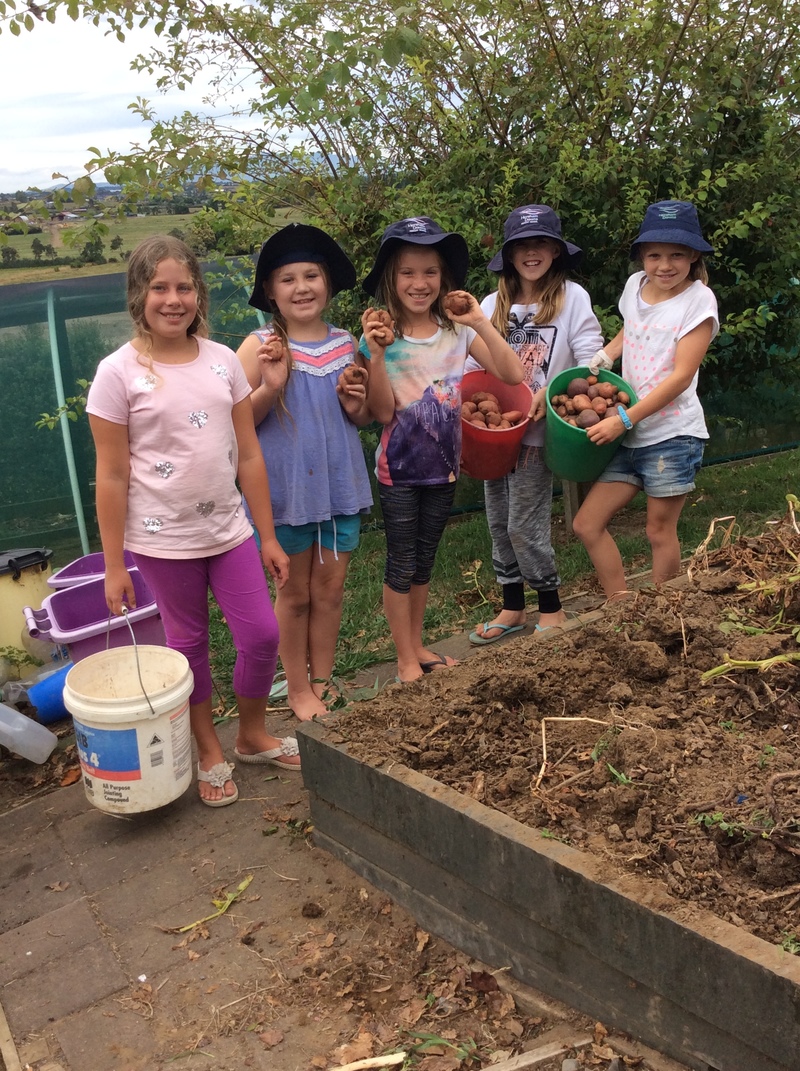 Enviroschools is a programme
The Enviroschools programme supports children and young people to plan, design and implement sustainability actions that are important to them and their communities.
Sustainability has many different interpretations...
To us it means living in a country where people work with positive energy to connect with each other, their cultural identity and their land, to create a healthier, peaceful, more equitable society.
It means the regeneration of resilient, connected communities in which people care for each other and the environment.
It means valuing indigenous knowledge and celebrating diversity so that everyone thrives.
We believe this can be achieved if we learn together in empowering and action oriented ways.
There are three physical areas to our Enviroschool; the garden, the chickens and the bush area.
The garden has a greenhouse, vegetable beds, potting and seed raising area, a worm farm and compost. The idea is for students to experience growing food from seeds in a sustainable way.
We have five hens who are very well cared for, with a lovely free-range area. They provide us with eggs and help to consume food and garden waste.
The bush area and out-door classroom are very popular outdoor spaces. It has been amazing to watch the new plantings of native trees grow and begin to develop a new ecosystem. The Enviro Team takes great pride in maintaining this area and monitoring its development.
Please take this link https://sites.google.com/horshamdowns.school.nz/enviroteam/
to our Enviro Team's website for more information and to see what we've been up to lately.