End of Term Thank You
Getting to the end of Term 2 in the midst of winter is always something of a relief. There have been waves of illness across the school, sick teachers and tired children in abundance. The Office Staff would like to thank all the parents who ring or email or use our new School App with their child's absence. Please remember to call the school if your child/ren are absent! It makes our job so much easier in the morning.
Despite all the illness, our learning programmes have powered along and mid-year testing for Y4-8 has proven the effectiveness of the Horsham Downs School learning programmes. Our hard-working teachers know the learning needs of all our students intimately and are supported with additional programmes to give every child the opportunity to achieve their potential. Thank you for your support of our teaching staff and the work you do at home to augment our efforts during the term.
Assembly Tomorrow
You are warmly invited to our End of Term Assembly this Friday 9 July, 1.40 pm in the Community Hall. Some of our Year 8 students will share their William Pike Challenge Award activities, and classes will reflect on our value for the term, Rangatiratanga (taking responsibility for and leading our own learning). Sadly, we will also be saying farewell to Mrs Filipo who leaves us for a new position at Southwell School.
Holidays and Internet Worries
Some parents have been asking for advice about their children using the internet for entertainment over the holidays. The best advice is from our own internet guru, John Parsons, is to be a parent and actively supervise your children. This means regularly checking browser histories to see where they have been on the internet, or if the histories have been "cleared"… It also means considering what (if anything!) is appropriate to be uploaded to video sharing sites such as YouTube or TikTok. Leaving an inappropriate digital foot print for students at such a young age can be debilitating as they get older. Be cautious, have fun, supervise!
Matariki Art
WOW! What talented artists we have. On Thursday a small group of Year 4-6's were lucky enough to go to Twin Rivers Art Centre in Ngaruawahia with Ms De Vargas. They spent the day creating these beautiful panels. These panels will now be part of the Matariki Art Exhibition before being sent back to school for display.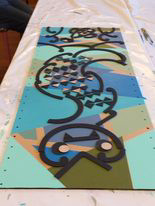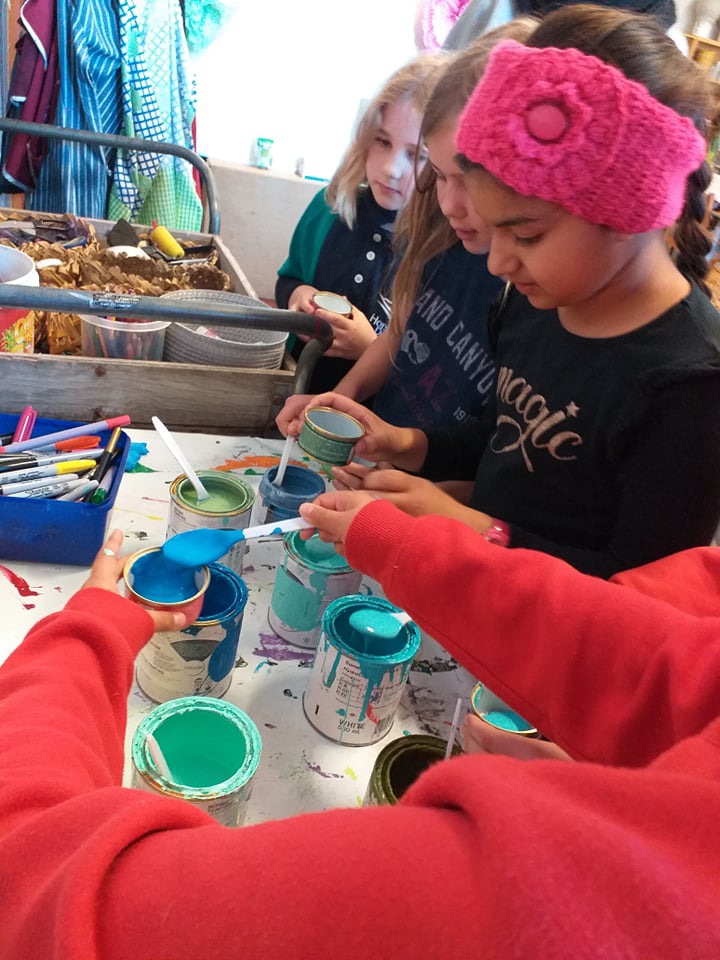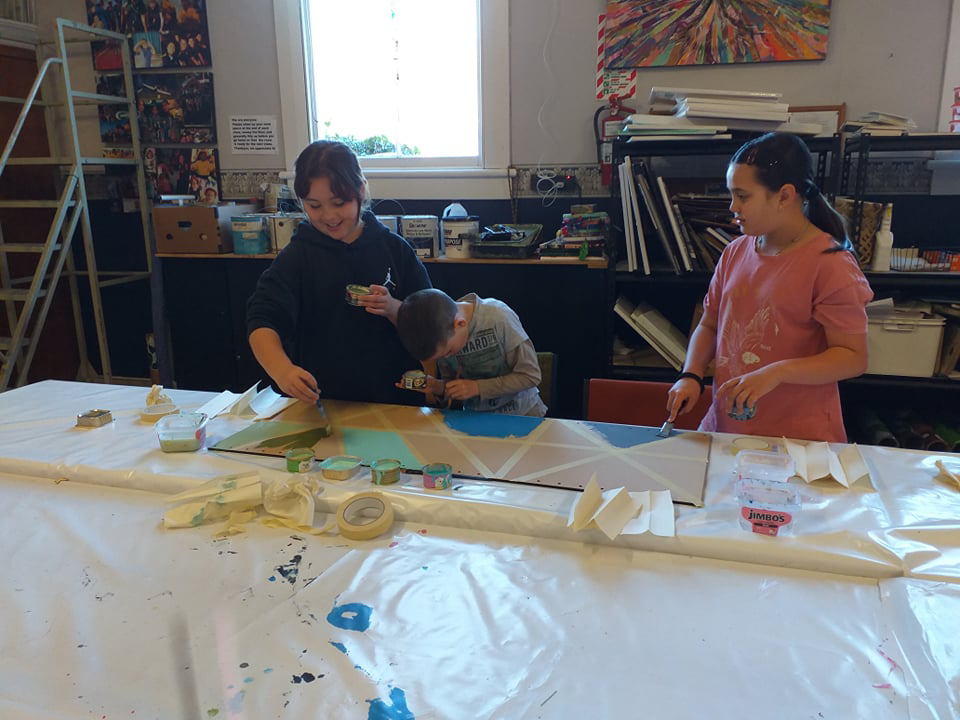 The Art Exhibition/Market Day is on 10th July, 9am to 2pm at the Art Centre, 18 Herschel Street, Ngaruawahia.
Winter Sports Cont…
Huge thanks must also be given to the many coaches, managers and supporters of our winter sports teams. The time, effort and commitment that you make to ensure opportunities for students to take part in sports is deeply appreciated. You give up time to train, organise and attend games over the coldest and most challenging months of the year. And the children all love those opportunities. Many thanks again for all who have volunteered to run our teams.
MID-YEAR REPORTS—YEAR 4-8
The mid-year reports for students in Year 4-8 will be sent home in Week 1 of Term 3. These will provide a summary of your child's achievements in the three core areas of reading, writing and mathematics and will give an indication of how your child is tracking towards the end-of-year Curriculum expectations. If you have questions relating to the report, or would like to discuss the next steps and how you can help at home, there will be an opportunity to book a Report Follow-Up meeting with the classroom teacher/s (Tue 3 July or Thu 5 August). Instructions for online bookings will be included with the report. In some cases, teachers may request a meeting with you, and notice of this will be included with the report.