Our Vision: Learners Aspiring, Growing and Succeeding

Our Motto: Building pathways for success…
Whānau Hui. Last night we held a consultation hui with our whānau to look at how we can improve the experience for our Māori families at Horsham Downs School. We have unique opportunities in New Zealand to celebrate our bi-cultural heritage within the context of our contemporary multi-cultural society. We have more than 15 separate nationalities represented in our school and many children enjoy more than one culture within the family. Of the 29 Horsham Downs School students who identify as Māori, 9 are Waikato Tainui.
Simple little things like using local dialect, accurate pronunciation and careful spelling where appropriate can make a great difference to the self -esteem of our Māori ākonga (learners). Our school staff has been taking part in professional development all year through Te Wananga o Aotearoa, with 14 staff completing He Papa Tikanga (Level 3 Tertiary Study) this year https://www.twoa.ac.nz/Nga-Akoranga-Our-Programmes/study-from-home/Certificate-in-Tikanga-Maori. This will improve the understanding of Te Ao Māori (the Māori Worldview) for our whole teaching staff and management team.
Enrolments at Horsham Downs School Term 1, 2020.
Enrolment at Horsham Downs School is governed by an enrolment scheme, details of which are available from the school office or on our web-site.
Applications for out of zone places are now being invited for those students who will become eligible for enrolment during the period Wednesday 5 February 2020 to Thurs 9 April 2020 (Term 1). If you have not already submitted an enrolment form, please ensure that your on-line application for enrolment is completed through our school website. Completion of this enrolment form is sufficient for your application to be considered.
The Board of Trustees has identified up to 6 spaces in Y1, up to 4 spaces in Y4, up to 4 spaces in Y6 and up to 10 spaces in Y7/8 for Term 1, 2020.
The deadline for receipt of applications for out of zone places is Friday 11 October 2019. If a ballot for out of zone places is required, it will be held on Monday 14 October 2019. Parents who have applied for enrolment will be informed of the outcome of the ballot within three school days of the ballot being held.
Parents of students who live within our school zone and intend enrolling their child at any time during 2020 should notify the school immediately if they have not already done so. This will allow us to plan appropriately for next year.
Enviro Day Out
What a brilliant day the Green Team had at Waiwhakareke yesterday. We spent the day walking, and participating in workshops learning about protecting our lakes, how plants help build a forest, bird monitoring, making nests and recycling. Our team were awesome Good Citizens even being told we were the best behaved team there - way to go Green Team!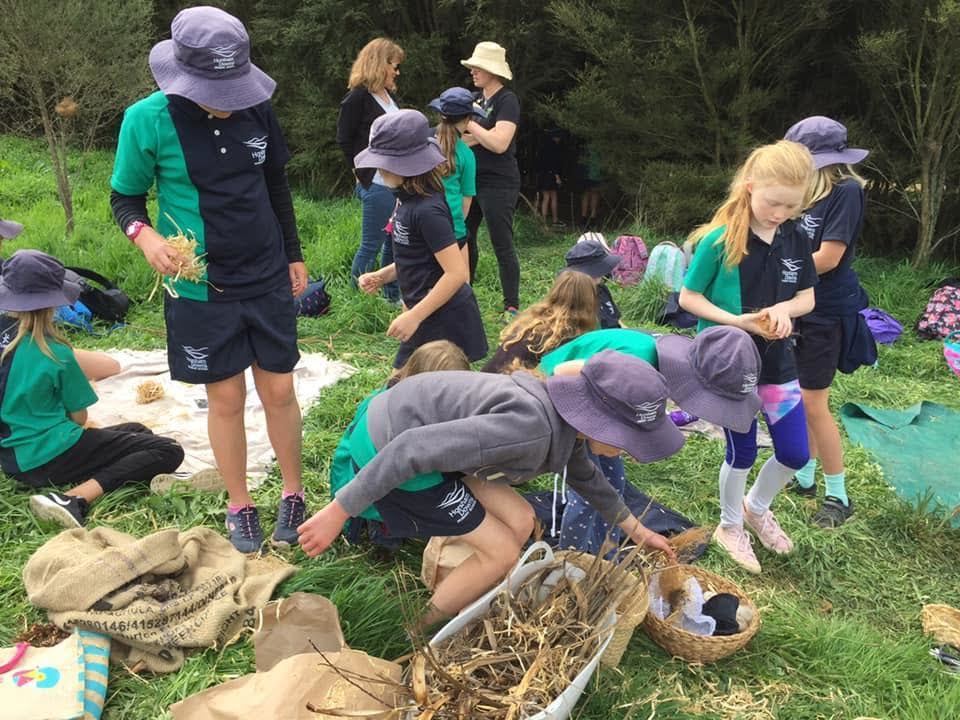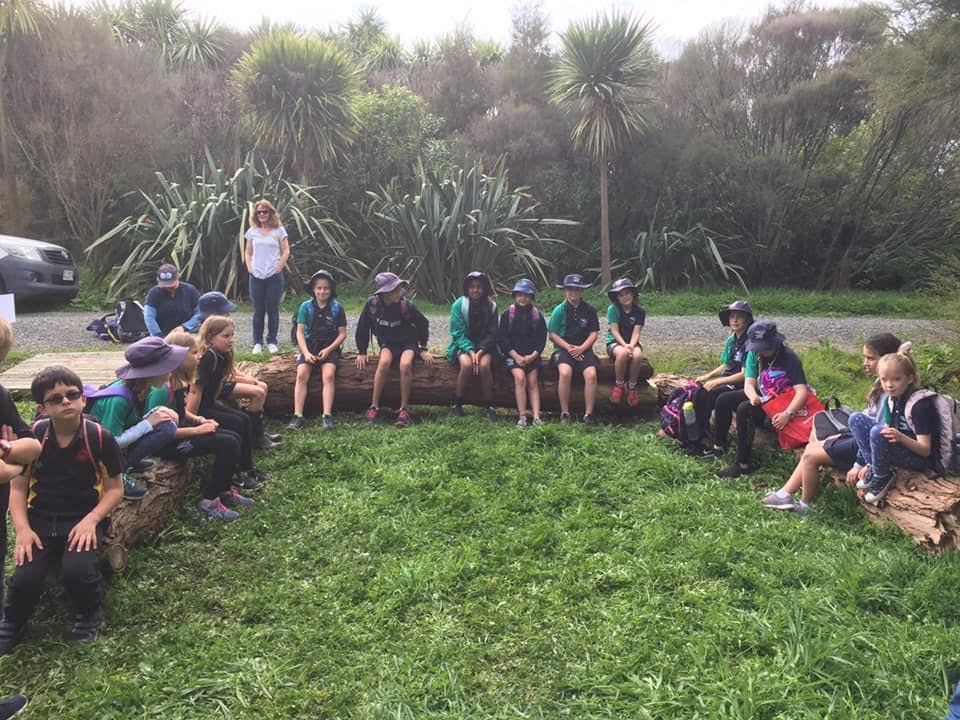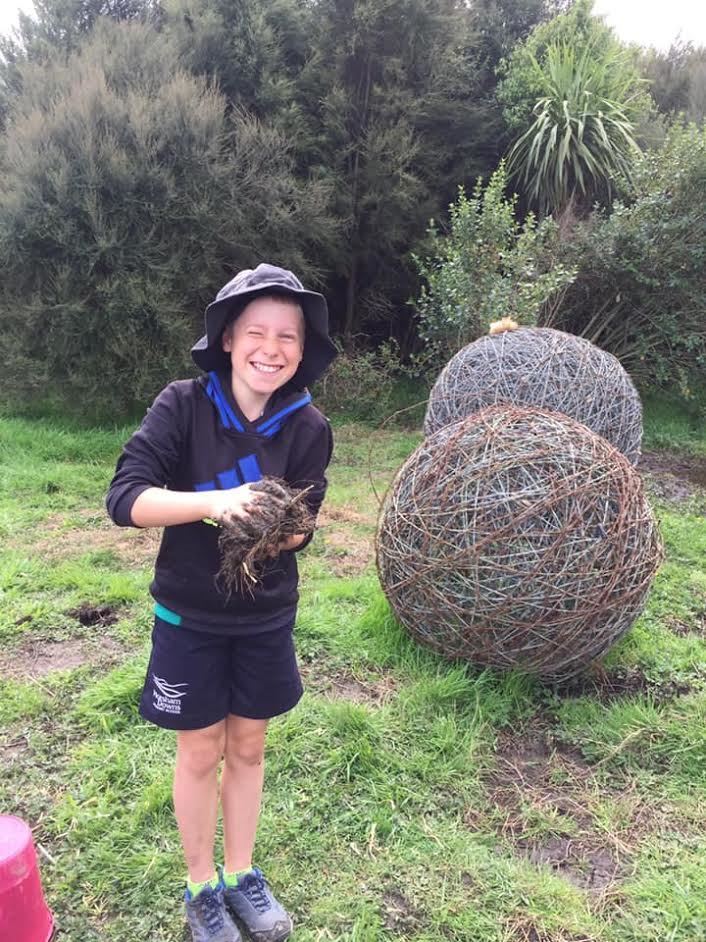 KIWI COMPETITIONS 2019
Earlier this year, a number of Year 5-8 students sat the Kiwi Competitions run by the University of Canterbury. These online exams, in English, Science and Maths, were a real challenge and we were very proud of our students for the aspects of Growth Mindset they demonstrated.
Certificates have been sent home with the students today.
Special congratulations to Nicholas Watson and Sophie Wright for achieving Excellence awards.
END OF TERM ASSEMBLY – NEXT FRIDAY 27 SEPTEMBER
Horsham Downs Community Hall
Please note change of time: 1.45pm
You are warmly invited to our end-of-term assembly next Friday. Hosted by Room 12 students, this celebration of learning will centre around our school-wide value of Kaitiakitanga, but will also showcase the recent Year 7/8 Sports Camp.
Congratulations to Year 6 student Cooper Vanderpoel who won the Feel Brave writing competition organised by New Zealand author Avril McDonald. He wrote a fabulous story that dealt with the difficult emotion of loneliness, and also had an important environmental message. Cooper won a set of Avril's 5 books for our school library, and a signed book for himself. He also won Room 10 the opportunity to video conference with Avril about being an author. Well done Cooper!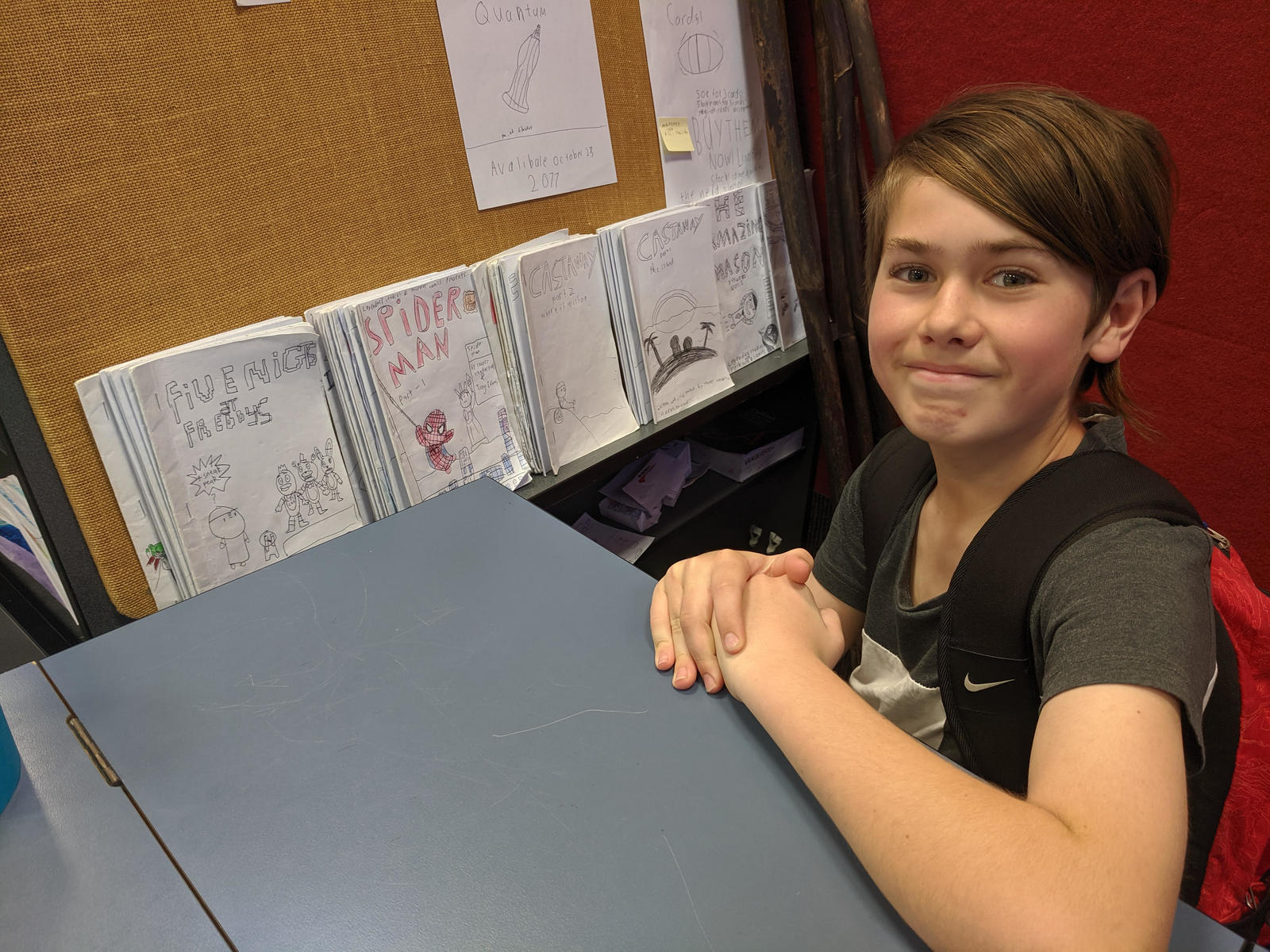 Green Day
Want more art in the bush area? Then you're in luck!
Some friends and I are going to make that happen!
WHEN: Friday 27th September
WHAT: A fundraiser for a sculpture in the bush area!
Wear an awesome green outfit.
WHY: To make the bush area a more inviting place to visit!
DONATION: A gold coin!
Prize for the best green outfit!
Emma, Room 9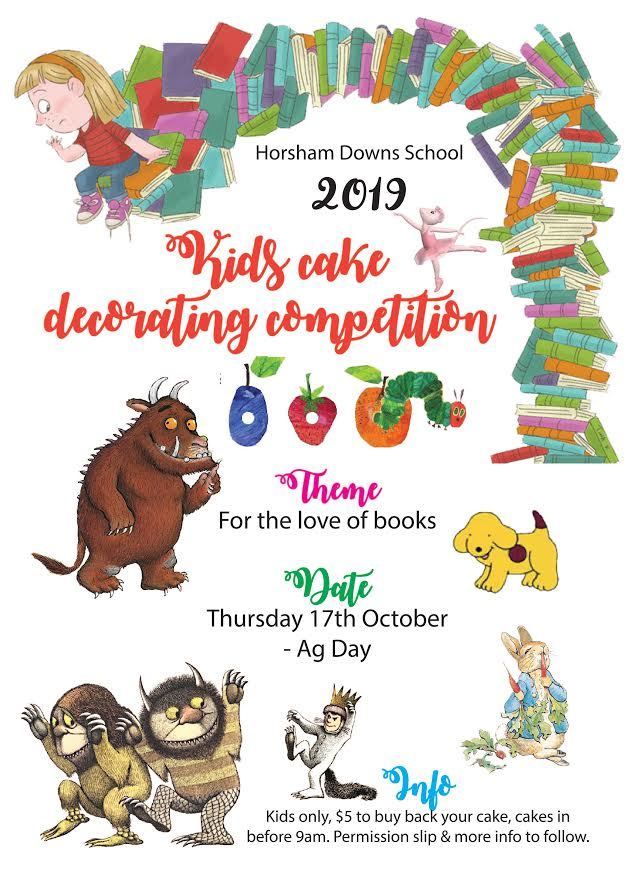 William Pike Challenge Hike
On Wednesday 18 September, 23 of our year 8 students tackled the Hakarimata Northern Track (Huntly to Ngaruawahia) as part of their William Pike Challenge Award. During the 6 hour hike, students showed resilience, perseverance and determination, and it was great to see 100% complete the challenge. Thank you to the parents who supported us with transport and supervision.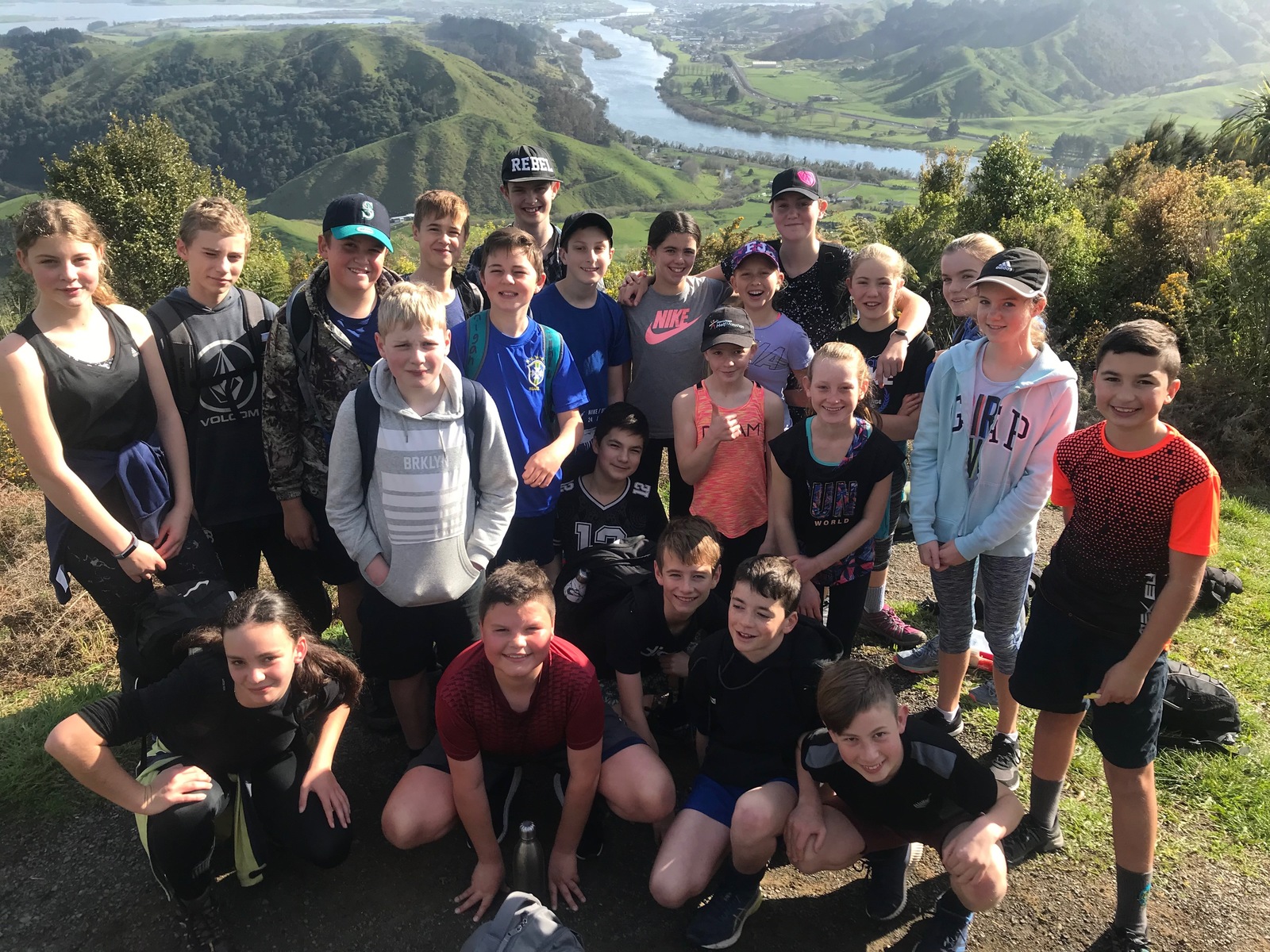 COMMUNITY NOTICES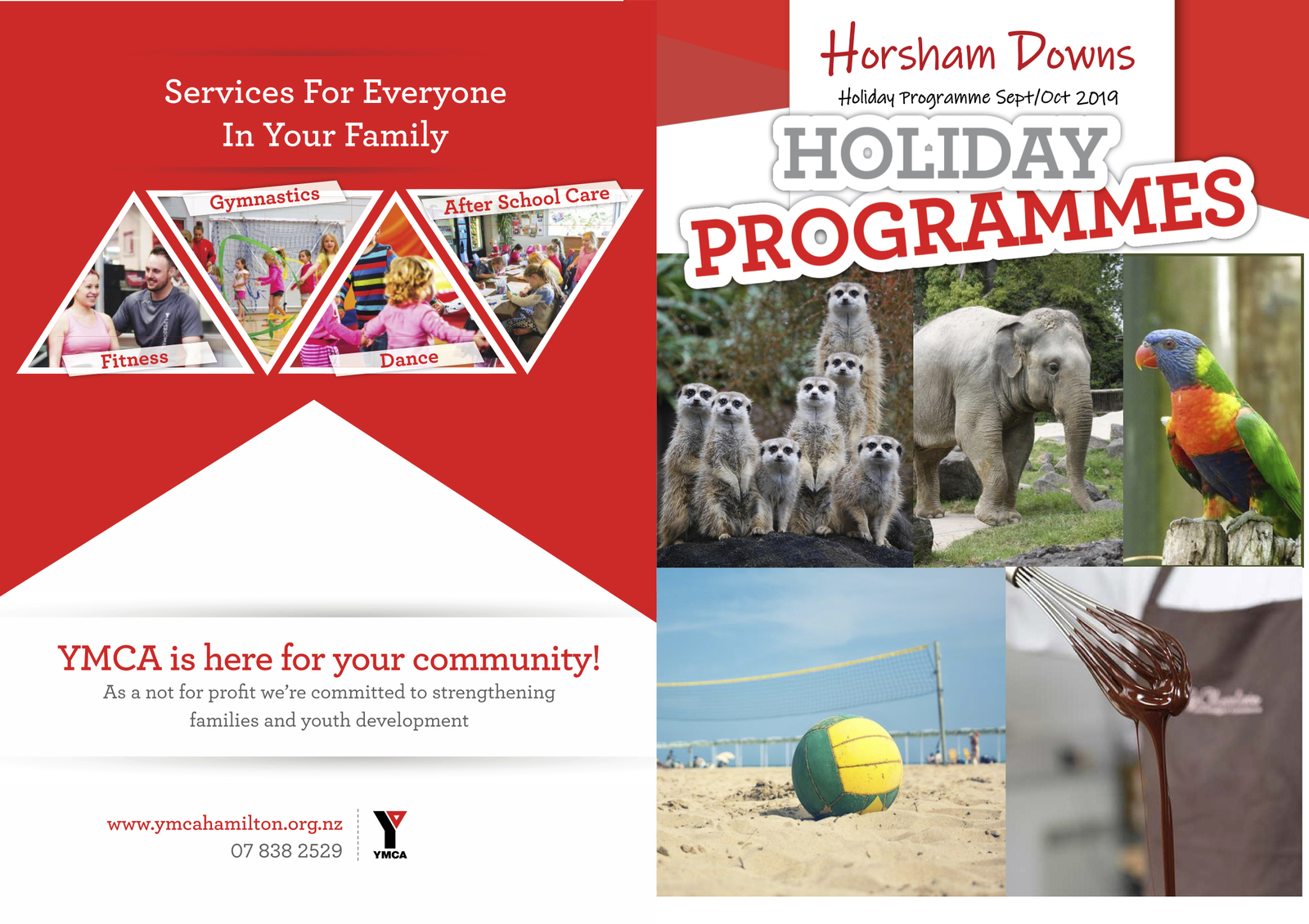 BOOK SALE
Saturday 5th October
1pm-3:30pm
Chartwell Church Hall, 124 Comries Road, Chartwell
Come along and check out the HUGE range of books available.
This is a great way to get some reading ready for summer at a bargain price!
Bring your own carry bags
CHARTWELL CHURCH
are once again having their awesome
FAIR & SUPER SALE
Saturday 12th Oct
9am-1pm
Cnr Comries Rd & Bellmont Ave, Chartwell
Something for everyone! New & recycled!
Thousands of plants!! Plenty of food stalls!
Homewares, electrical, sports, toys, furniture, books, baking, sweets, tools and so much more.
Come along and grab a bargain
Bring your own carry bags